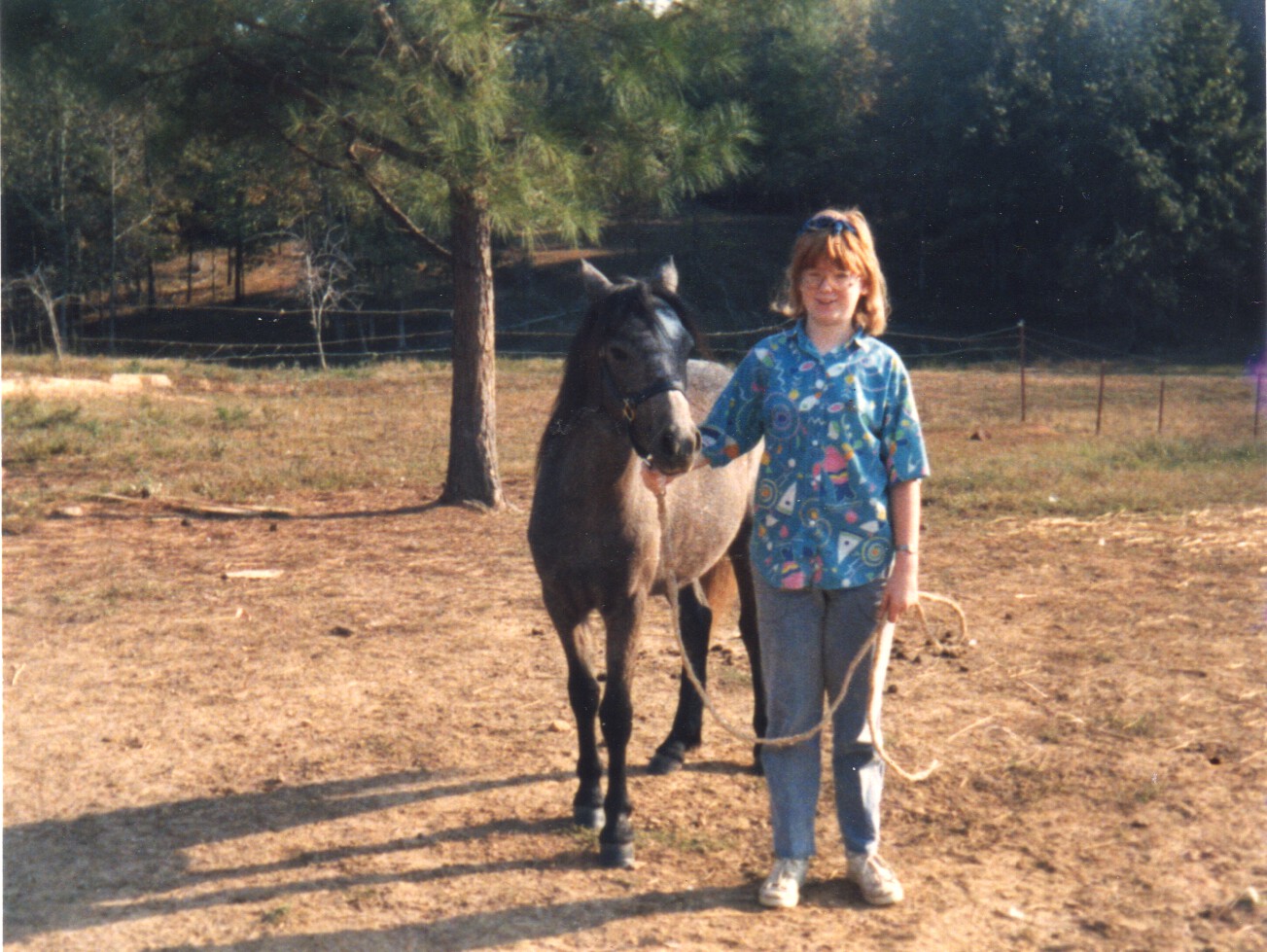 About Me (the fun version)
I became an illustrator because, as a kid, I wanted a horse more than anything else in the world. If you want to hear the whole story about that I usually tell it to kids on my school visits! Also I love the beach and iced tea. I'm something of an iced tea snob, frankly. Three out of my top five pet peeves are about how restaurants mishandle this fine beverage. However I don't usually bring that up in school visits. In the meantime enjoy this real-life 80's version of me the day I successfully convinced my parents to let me buy an 18 month old filly who eventually let me dress her like a unicorn and stop traffic on Halloween.
About Me (the serious version)
Mary Reaves Uhles has created illustrations for numerous books and magazines. Her newest picture books include A TUBA CHRISTMAS (Sleeping Bear) and THE TWELVE DAYS OF CHRISTMAS IN TENNESSEE (Sterling), both available Fall 2018. She has also illustrated THE LITTLE KID'S TABLE by Mary Ann McCabe Riehle (Sleeping Bear); KOOKY CRUMBS by J. Patrick Lewis (Kane Miller); and BEYOND THE GRAVE Choose Your Own Adventure Series by Dottie Enderle (ABDO Magic Wagon Press). Mary has twice been awarded the Grand Prize for Illustration from the SCBWI Midsouth Conference and her piece, EAT was a finalist in the 2014 SCBWI Bologna Book Fair Gallery. Prior to beginning her career as a freelance illustrator, Mary worked as an animator on projects for Warner Brothers and Fisher-Price Interactive. As Midsouth Illustrator Coordinator of the Society of Children's Book Writers and Illustrators, Mary lives with her family in Nashville, Tennessee. Since creating characters and stories is her favorite thing in the world (even more than perfect iced tea) she feels mighty lucky to do it every day in her hilltop studio.